EL GRANDE
Now @ its new Home, Scala Nightclub
The UK's Biggest Salsa, Latin & Afro-Latin Monthly Event

El Grande after now 12 years running consistently, has undoubtedly established itself as the biggest and most eagerly awaited Salsa, Latin & Afro-Latin regular monthly event in the UK

This event every month attracts over one thousand avid followers from all over London, Greater London, the Home Counties and well beyond other regions, North and South in the UK and on occasion Europe, it's mission: to bring a good Salsa, Latin & Afro-Latin party to the masses.

With its format of multiple rooms of music and dance, Salsa, Latin and Afro-Latin DJs, Salsa, Bachata and Kizomba dance classes at all levels, special dance shows and Chill Out areas, EL GRANDE can cater for the most demanding Salsa, Latin and Afro-Latin enthusiasts.



Besides its three Latin rooms: Main Salsa Room/Cuban Room/Latin & Bachata Room with some of the best Salsa & Latin DJs in the UK and top classes and dance shows, additionally EL GRANDE offers a Kizomba Room where top Kizomba DJs play an exciting mix of African and Afro-Latin rhythms to a beautiful and relaxed cosmopolitan crowd.



This multi-room format with its great combination of top Latin & Afro-Latin music and dance, have unquestionably turned El Grande into the biggest Salsa, Latin and Afro-Latin regular event in the whole UK.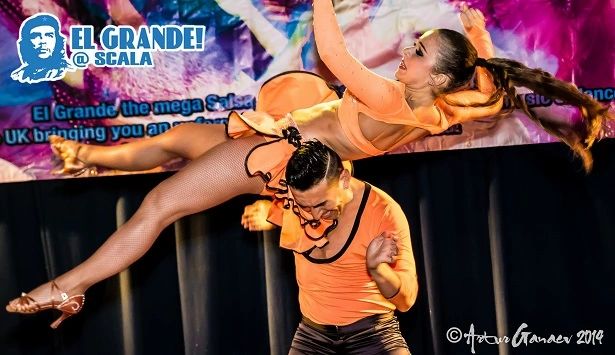 EL GRANDE consists of:
Main Salsa Room - Cuban Room - Latin & Bachata Room - Kizomba Room - Chill Out areas